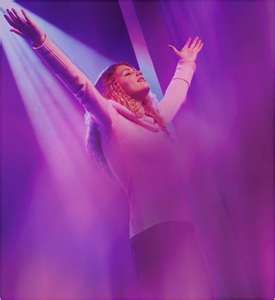 Here is my breast cancer story

I was diagnosed with breast cancer on October 25,2001 and my daughter was 3 years old. I had been getting mammograms 10 years before I should have. Every year, the study was normal.

They found 3 masses, one in my right breast and two in my left breast and one of the masses in the left breast had grown. The one in the right breast had gone away and they thought my right breast was fibrocystic. They biopsied the masses and removed them and found out that it was cancerous.

I was encouraged to have bilateral mastectomies as my tissue was weak. Had both breasts removed and then did 6 months of chemotherapy. Two months after that, did a hysterectomy as I could not take Tamoxifen because of a previous blood clot.

The whole time this was going on, the company I worked for was trying to fire me. The whole while God was there to guide me. Three months after hysterectomy, I was really sick and found out that I had mononucleosis at age 47. I said to the doctor, are you kidding me?

Then two months after that, my company did fire me and said you are no longer needed here. When a door closes, God opens up a window. I then was able to be a WAHM and homeschool my daughter. I am so blessed and I live and appreciate each day as it is truly a gift from God.
~ Madeline M. Murdoch CEO/Owner